OnePlus ditched the audio jack when it launched the OnePlus 6. It was officially confirmed the 2018 flagship won't have the 3. 5mm audio jack even before the phone was launched. OnePlus said the removal would allow for a bigger battery but there was really nothing more, not even an official IP-rating even on its successor (it will survive splashes and an accidental drop in a puddle), the OnePlus 6T.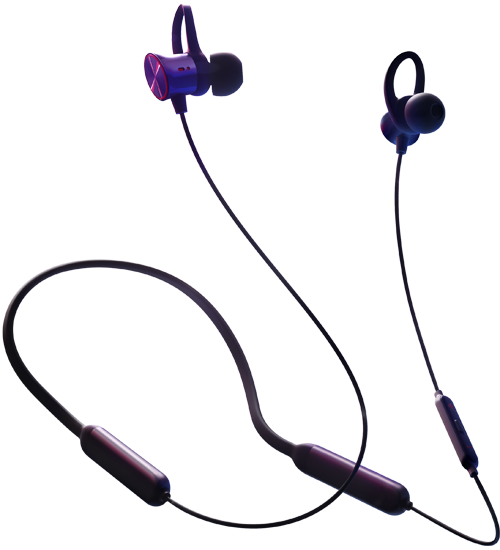 With the launch of the OnePlus 6 came the OnePlus Bullets Wireless – its first wired earphones. It received lots of positive reviews and boasts features such as fast charging via a USB type-C port and support for Google Assistant.
OnePlus CEO, Pete Lau, further expressed his opinion on the removal of the earphone jack in a Weibo post yesterday. He believes the removal of the audio jack will help spur development of wireless earphones. As with each passing generation, the technology should get better. He added that even though the Bullets Wireless is very good, it can still be better. He ended the post by asking for suggestions on how to improve their earphones.

We haven't found any evidence yet or heard rumors but we won't be surprised if the OnePlus 7 launches along with a new pair of wireless earphones, maybe even OnePlus' first truly wireless earbuds. Whichever one it might be, we can be sure it will be better than the Bullets Wireless.
Qualcomm announced aptX Adaptive audio for wireless audio devices last year. The technology will compress audio at variable bitrates depending on the signal strength. The minimum and maximum bitrates of aptX Adaptive are lower than the current bitrate for aptX and aptX HD but have the same quality.
READ MORE: OnePlus 7 3D renders and 360° video reveals pop-up selfie cam and triple rear cameras
It can also detect the source of the audio and automatically adjust for the best experience. So if you are watching a video from the Netflix app, it will know its probably a movie and adjust accordingly. The same should apply to music playback and gaming. aptX Adaptive is expected to arrive this year and we hope the next OnePlus wireless earphones support it.
(Source, Via)