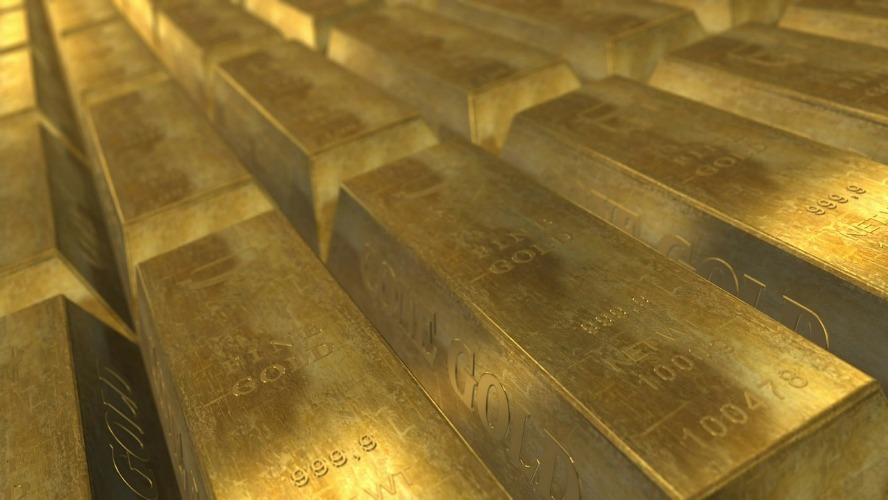 Commodities: Precious Metals Stage Major Long Term Price Rally
When investors are looking to establish new trading positions, it is important to have a strong idea of the historical trends which are in place and influencing momentum even today. Most people who take active positions in the precious metals space tend to establish a simple buy-and-hold with little regard for the volatility that can also take place in the bearish direction.
Fortunately, these traders have seen significant gains since 2005 and many annualized periods have actually surpassed the riskier aspects of the stock market. This was particularly true during the most recent financial crisis but as we can see in the chart below, this is a trend that was already in place long before there were any mentions of corporate bailouts, quantitative easing or disruptive announcements about a bankruptcy at Lehman Brothers. This is telling us that something much deeper is actually happening in the financial markets.
The biggest mistake made by most metals investors is to ignore the two-way volatility that is actually present in these markets. This is the activity which provides us with the best trading opportunities (as well as the greatest number of them). Furthermore, rising global debt levels appear to be helping the precious metals markets resume their long term uptrend after an extended period of sluggishness.
The years between 2012 and 2015 give us great examples of these phenomena. Anyone who was reluctant to take profits on the great rally of 2011 ultimately came to regret it. Markets found a bottom once again in 2015 and the sideways ranges that were triggered during this period are now being pressured to the topside. A clear break of the 1400 level in gold prices will likely have a critical effect on bullish momentum in values displayed within the metals complex.
The star of the show might actually turn out to be platinum, which has shown some incredible price action already this year. After hitting lows near 780, the white metal created a double bottom price pattern. This is now critical support for platinum, so the bias remains bullish as long as it can hold these price levels. In reality, these upside changes in platinum prices date back to 2001. So this is really nothing new for traders who have been playing platinum from the long side.
The uptrend line that has been in place for platinum this year might provide critical clues about when it might be time to take profits on long trades. If this clear uptrend breaks its course, it is time for traders to consider pulling out of their long trades and waiting for better opportunities at cheaper price levels. Additional cues can be taken from trend activity in the U.S dollar, which is also on the cusp of some major trend changes. This could work as more of a fundamental trigger which might precede the technical trigger shown in a potential trendline break in platinum.
This article was contributed by Dividend Investments, which aims to identify the best growth and income opportunities available in the market.
DISCLOSURE:
No positions.


---
The views and opinions expressed in this article are those of the authors, and do not represent the views of equities.com. Readers should not consider statements made by the author as formal recommendations and should consult their financial advisor before making any investment decisions. To read our full disclosure, please go to: http://www.equities.com/disclaimer
Next page